Back to News
Kier appoints Hydrock to design Bristol Aerospace Centre – the permanent home for Concorde
13th Apr 2016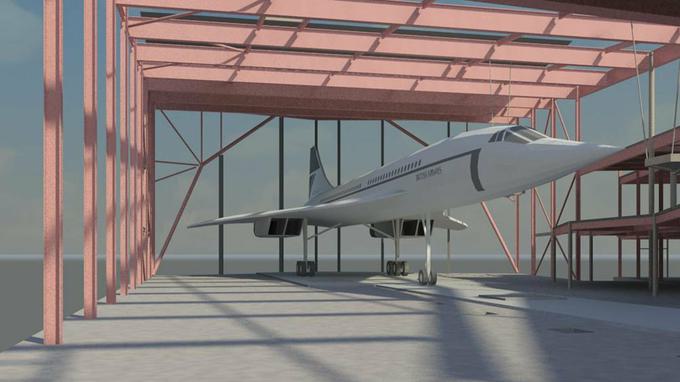 With planning permission secured, Kier Construction has appointed Hydrock to deliver the civil and structural engineering design for a new aerospace museum to house Concorde at Filton Airfield near Bristol.

Bristol Aerospace Centre will create a permanent home for Concorde and will also include two refurbished World War One aircraft hangars which will be transformed to display the Bristol Aero Collection – a heritage museum and learning centre dedicated to aerospace.

Commenting on this exciting project for Hydrock, Jerry King, Director, Structural Engineering said: "We are thrilled to be involved in the creation of this space which will display such an important part of our national heritage for everyone to enjoy.

As an engineer, this is a fascinating project to take on. The design needs to be precise and highly efficient to maximise the space and effectively seal Concorde in place. We build the frame and the roof, have Concorde towed in and then clad the end gable to seal her in. Precision is everything given the size and the value of the aircraft."
Hydrock's proposed structural design solution was critical to Kier securing their appointment to build the centre. We removed the need for costly and inefficient temporary support works and devised an approach using raking braces to accelerate the build process.
The new Aerospace Centre is an appropriate place to house Concorde as this world famous aeroplane was originally built in Filton and the area as a whole is recognised for its deep connections with the aerospace industry.