Back to News
Site investigations inform site acquisition for Ebbsfleet Development Corporation
11th Nov 2019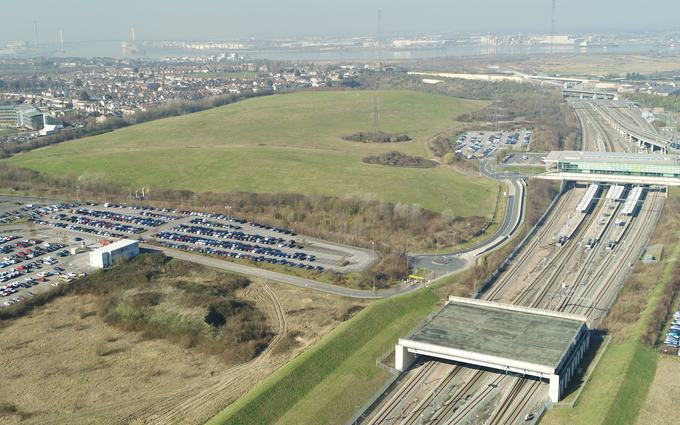 Hydrock's London-based geo-environmental team have delivered time sensitive ground investigation studies to enable Ebbsfleet Development Corporation (EDC) to acquire a 125ha site in Ebbsfleet Garden City.
EDC, an arm's length body of the Ministry of Housing, Communities and Local Government, has purchased the brownfield site from a Landsec and Ebbsfleet Property joint venture with the ambition of creating Ebbsfleet Central, a major new commercial and residential centre at the heart of Ebbsfleet Garden City.
There are currently over 1,700 homes in the garden city with around 4,000 residents. This new centre situated around Ebbsfleet International will deliver a significant proportion of the c.15,000 new homes proposed within the Ebbsfleet Garden City development.
Working with Avison Young, who are advising on the overall development appraisal, Hydrock was appointed to inform the acquisition due diligence process by analysing the risks presented by the industrial legacy of the site, which included a landfill.
Hydrock's geo-environmental team initially undertook a desk-based study to validate assumptions made from previous, historic, site appraisals. Our role then evolved into a time sensitive site investigation based on strategically placed trial pits to inform the investment decision.
The site has been subject to a number of historical uses both on, and adjacent to the site. These, coupled with near surface chalk that has resulted in a considerable amount of chalk extraction, and on and off-site quarries backfilled with a range of materials, resulted in our comprehensive investigation into site conditions in the late summer to support the site acquisition which was ultimately concluded this autumn.