Back to News
The Wave London: Inland surfing destination planned for the capital
30th Nov 2018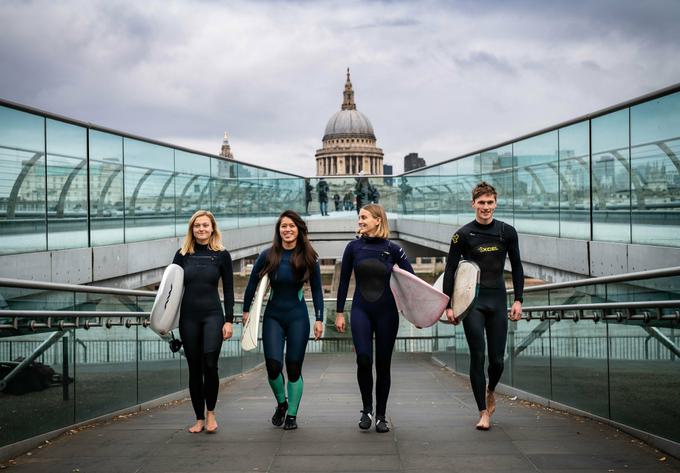 Inland surfing company, The Wave, has announced plans to partner with Lee Valley Regional Park Authority to develop a planning application for a world-class surfing destination in London.
The Wave London is set to reinvigorate land adjacent to the Lee Valley Athletics Centre in Edmonton, North London, encouraging more people to get outside in nature and get active.
The £40m project would enhance around 100 acres of land in Lee Valley Regional Park and could make London the first capital city in the world to offer an inland surfing destination, offering a surfing lake powered by Wavegarden Cove technology, which creates up to 1,000 quality waves per hour.
The project is in its early stages, and following stakeholder consultation and detailed site analysis, a planning application will be submitted.
Hydrock has been appointed to deliver pre-planning and geotechnical engineering services, including site investigation and feasibility studies.
The project builds on Hydrock's existing relationship with The Wave, having provided full multi-disciplinary services for The Wave Bristol, which is currently under construction and due for completion in Autumn 2019.
Hydrock's Director of Strategic Projects, Dave Lawes, comments: "It's a great opportunity to work with The Wave on another project. Hydrock has worked extremely closely with The Wave Bristol over the last few years, providing a full suite of engineering services from feasibility to structural and M&E fit out. We know how hotly anticipated The Wave Bristol is for the south west region, so I can only imagine the appetite in London will be exceptional."
Shaun Dawson, Chief Executive of Lee Valley Regional Park Authority, said: "Lee Valley Leisure Complex was once a sewage works and rubbish dumps. A generation ago we built what was then Europe's largest leisure centre.
"Now we hope to bring inland surfing here to create an outstanding new leisure destination for the capital and the region."
For over 20 years Hydrock has delivered award-winning engineering projects across a wide variety of sectors. Contact us today to find out how we can help your business.