Back to News
Hydrock's multi-disciplinary expertise helps unlock massive residential site in Bristol
27th Jan 2020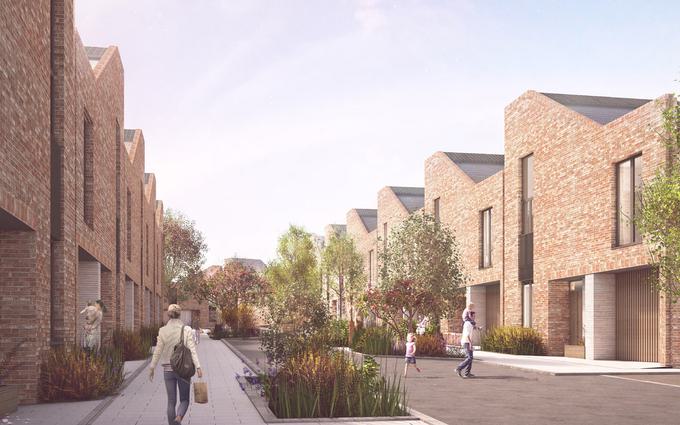 The former Filton Airfield in North Bristol is steeped in history: it is the birthplace of Concorde and supersonic travel. YTL Developments is transforming this local landmark into Brabazon, a thriving new neighbourhood that lives up to the legacy of its pioneering past.
Over the next 20 years Brabazon will become a new urban community, with over 2,675 homes, 62 acres of employment space, three new schools, a railway station, doctor's surgery, library and community centre, all set amongst landscaped public squares and parkland.
We were appointed to provide M&E, civils and structural engineering from RIBA stages 2-5 and land quality services on the initial phase of development, consisting of 151 apartments and 127 houses.
Our work on the adjacent Aerospace Bristol Museum – home to the last ever Concorde to fly - has enabled us to bring a strong local knowledge of the wider area to the project team.
Design commenced in early 2018, and construction of Phase 1A started on site in January 2020.
This initial phase sees the construction of a sustainable range of family homes, apartments and affordable housing, while also opening up the site for continued development. Subsequent phases will follow on, overlapping construction.
Our work has allowed the project to progress on programme, with the initial phase setting a precedent for the wider development.