Back to News
Multi-disciplinary appointment with Clarion Housing Group in Plymouth
12th Mar 2018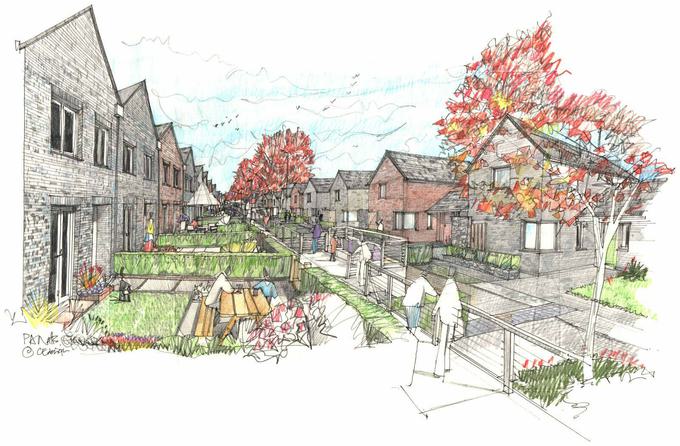 Clarion Housing Group, the UK's largest housing association, has appointed Hydrock to support their planning application to regenerate the Barne Barton housing estate in Plymouth.
The £22m scheme will result in rebuilding the entire estate to provide existing tenants with well-designed new homes and an opportunity for low-cost homeownership. Plans include completely restructuring the estate to create a mixed tenure community with a variety of housing types, resulting in around 250 homes. It will focus on good quality, accessible green space and infrastructure, and feature a public square with river views, a pedestrian area and a diagonal green street.
To support the planning application, Hydrock is providing the civils and infrastructure requirements for the site, along with flood risk assessments, utility assessments and geotechnical services.
The ambitious plans will regenerate what was once the largest Naval estate in the UK. Originally built for the MoD in the 1960s, there are now many structural issues with the flats resulting in poor living conditions in a poor layout on a steep hill. Clarion has been closely consulting existing residents on the proposed redevelopment and are expecting to submit a full planning application to Plymouth City Council in April 2018.