Back to News
Rochdale Boroughwide Housing appoint Hydrock to deliver M&E consultancy services
2nd May 2018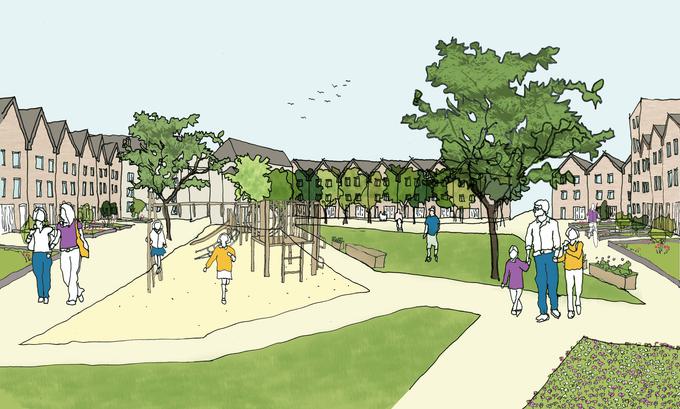 Hydrock's Manchester-based Building Performance Engineering team has been appointed by Rochdale Boroughwide Housing (RBH) to support a residential scheme close to Rochdale town centre.
RBH is the UK's first tenant and employee co-owned mutual housing society and has over 13,500 homes throughout the local area. Hydrock has been appointed alongside architects, Levitt Bernstein, to support the planning application for RBH's Lower Falinge Phase 3 DPA development which will provide 53 new homes, a park and improved access into Rochdale town centre. The plans also include improvements to existing homes.
Hydrock's role is to provide mechanical and electrical consultancy services, including lighting, drainage, utilities, air and noise strategy.
The planned development is part of a central masterplan by RBH to regenerate the neighbourhoods of College Bank and Lower Falinge. It also supports a much wider regeneration of the borough of Rochdale, with Rochdale Borough Council currently in the middle of a £250 million regeneration programme.