Back to News
Hydrock selected to support construction of new Gulfstream Service Centre
13th Aug 2018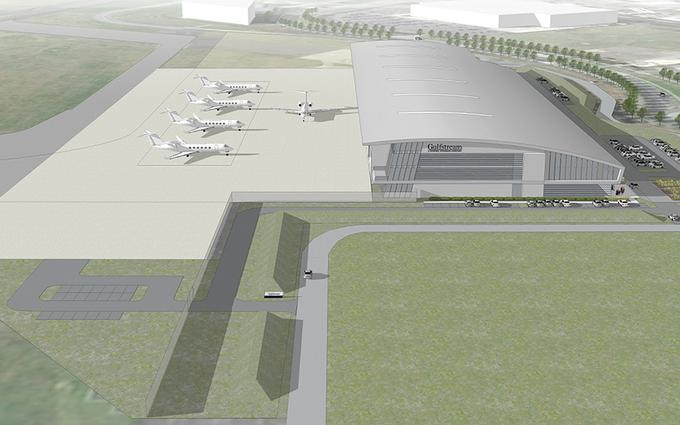 Gulfstream Aerospace, the world's leading business jet manufacturer, has appointed the project team of GeblerTooth Architects, Hydrock, Tate Engineering Systems, Inc. and CBRE/KAM Project Consultants, Ltd. to deliver a new purpose-built, £30m maintenance, repair and overhaul (MRO) facility at TAG Farnborough Airport in Hampshire. Gulfstream's new MRO is projected to be approximately 16,720 to 20,440 square meters. This includes office space, customer areas, shop space and a hangar that can accommodate up to 13 large-cabin aircraft. Significant ramp space will also be included, along with a car parking area.
After a competitive selection process, Gulfstream chose Hydrock to provide engineering services, including structural, civil, infrastructure and geo-environmental.
London has the highest volume of Gulfstream traffic in Europe, and TAG Farnborough is Europe's leading business aviation airport, making it the ideal location for Gulfstream and its customers.
The Farnborough service centre is expected to be operational by the third quarter of 2020.