Back to News
Hydrock appointed on 1.1 million sq ft commercial development in Bolton
16th Aug 2021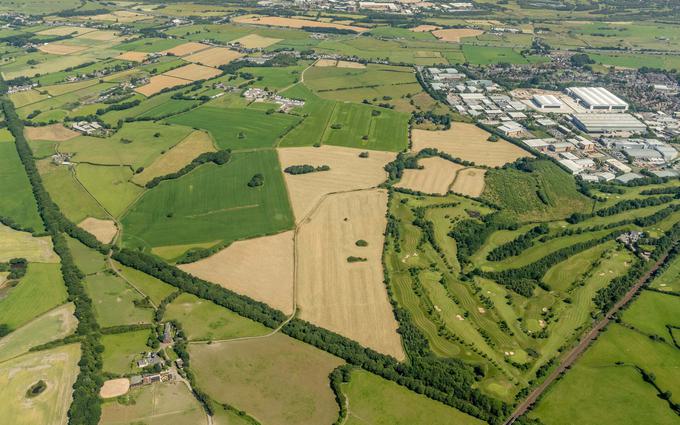 We've been appointed by Harworth Group to provide land quality, geotechnical and drainage consultancy which will help unlock the development of up to 1.1 million sq ft of logistics and manufacturing space at its site in Wingates, Bolton.
Having now secured planning approval, the developer aims to breathe new life into the site at Wingates, which is in close proximity to Logistics North, the North West's largest live commercial development. Crucially, it will meet the growing needs for high-quality employment land while providing significant improvements to highways infrastructure in the process.
Steven Knowles, Regional Director North West at Harworth Group, said:
"Our site at Wingates will deliver up to 1.1 million sq ft of high-quality logistics and manufacturing space, which will benefit from a strategic location next to Junction 6 of the M61 and its proximity to both Bolton and Wigan. We would like to thank Hydrock for their support on this project, and we will now engage with local stakeholders to begin enabling works on-site in early 2022."
We'll be delivering a full suite of geo-related and civil engineering services at the site spanning 33-hectares, including ground investigations, remedial strategy, geotechnical and earthworks design, materials management plan and drainage design.
Danny Hope, Regional Director at Hydrock, said:
"Following on from the consultancy support we've provided at Logistics North, we're delighted to work with Harworth Group once again on its latest scheme which, considering the developer's track-record, will undoubtedly create an attractive environment where businesses want to locate and people are proud to work. It's a complex site requiring significant cut and fill and careful design to ensure the solution is cost-effective, sustainable and meets regulatory requirements."
Our structures and civils team has also been appointed on the project and will be delivering infrastructure design for a proposed new foul and surface water drainage network to serve the new development plots and associated infrastructure.
The site is close to the towns of Bolton and Wigan, thereby ensuring employment opportunities for local people. It will also provide boundary landscaping and an ecological enhancement area, as part of the developer's ongoing commitment to protecting local biodiversity.
Harworth Group intends to commence enabling works at the site in early 2022 in preparation for the first phase of commercial development, which is due to begin later that year.