Back to News
Plans submitted for green hotel-led development in Central London
10th Dec 2019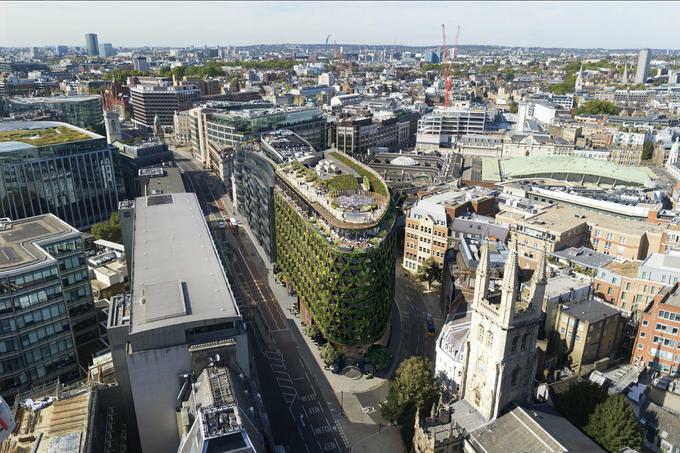 A Hydrock multi-disciplinary engineering team has helped the Dominvs Group submit plans for a new 382-bedroom hotel in central London featuring workspace, a public rooftop terrace, and Europe's largest living wall.
Citicape House, a derelict office building on Holborn Viaduct will be demolished to make way for a new 296,000 sq ft mixed use building. The hotel, at the heart of the development, will feature a 40,000 sq ft living 'green wall' wrapped around its façade. With 400,000 plants, producing 7 tons of fresh air and extracting nine tons of CO2 a year, the living 'green wall' will be the largest of its kind in Europe.
Dominvs appointed Hydrock in December 2018 having acquired Citicape House in November 2018. Led by our Programme Strategic Projects team we were appointed to deliver civil and infrastructure, air quality, noise, vibration, flood risk, wind and ecology services.
Citicape House also includes plans for flexible workspace floors dedicated to SMEs, a restaurant and café, a public rooftop terrace and new square.
The development will sit at the heart of a growing corporate hub. It will become a new gateway building to the newly-established City of London's Culture Mile – a creative project currently redefining the area as a leader in both commerce and culture.
The Dominvs Group owns and manages five hotels and has 12 sites under development in the UK. Hydrock is also involved with other Dominvs projects, a Hampton by Hilton hotel in Bath, a 59,600 sq ft commercial unit in Wembley and a further hotel scheme in London.