Back to News
Expansion of Hydrock's team in Cornwall
2nd Feb 2018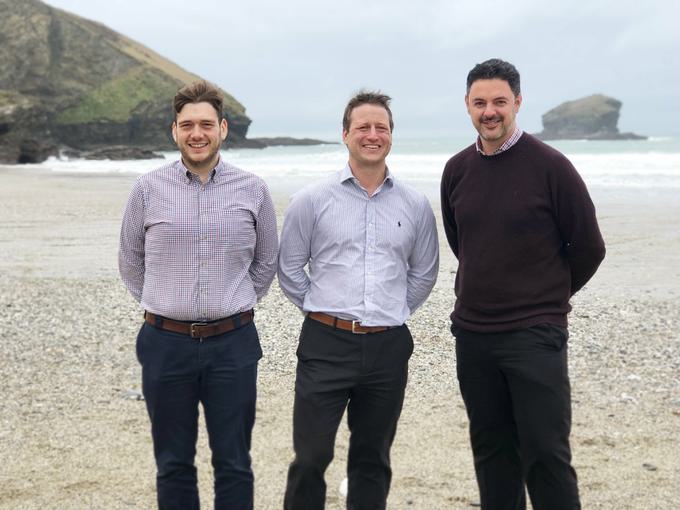 Strengthening our existing presence in Cornwall, Hydrock is delighted to announce the expansion of its office in Camborne to include specialists leading on building services design and geo-environmental engineering.
Our building performance engineering offering will be led by Tom Shilton who has relocated from Hydrock's office in Bristol. Tom has an established track record for delivering projects in and around Cornwall, including two major school rebuild projects in Helston and Newquay worth a total of £17m, in collaboration with our Plymouth office. He was also one of the first recruits into Hydrock's highly successful Building Performance Engineering business in 2013.
Geo-environmental services will be led by Marcus Haes. Marcus has worked for Hydrock for over 10 years based in Plymouth, leading projects such as the multi-phase residential regeneration of North Prospect, and the redevelopment of the former St Lawrence Hospital site in Bodmin as part of the Cornwall Housing Development Programme. A number of these projects involve the assessment of risk associated with historic mining activity, natural mineralisation and land contamination.
Tom and Marcus join a highly successful and well-established Transportation team in Camborne led by Mark Rowe. Delivering schemes on a local and national level for almost ten years, this team specialise in transport assessments and travel plans, infrastructure development, and microsimulation modelling of pedestrian and vehicular behaviour. Projects include strategic transport management surrounding the Minack Theatre, Cornwall's no1 attraction, research into the 'green waves' effect on air quality, and extensive transport assessments to achieve planning consent for a major mixed-use development in Maiden Green, Truro.
Mark commented: "Introducing this increased expertise into our Cornwall office adds further strength to the Camborne team, which has a long-running track record of supporting clients on the transportation aspects of some of the most challenging and high-profile projects in Cornwall and the wider south-west. Combining these services locally as a multi-disciplinary offering will really help Hydrock to deliver that crucial extra percentage of commercial value for our clients. We're looking forward to expanding our client base and continuing to support Cornwall and the wider region with positive development for residents and businesses, including the area's vital tourist industry."
To find out more about what we can offer or to talk to us about your projects, you can contact the team on 01209 719 037 or email camborne@hydrock.com.