Back to News
Hydrock helps secure planning for refurbishment of historic Generator Building, Bristol
21st Sept 2018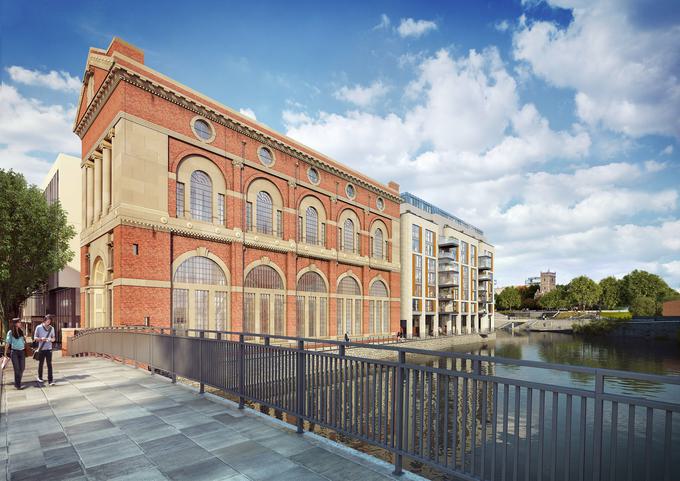 Hydrock provided specialist engineering expertise to Finzels Reach developer, Cubex, for the proposed £12 million renovation of Bristol's Generator Building into five floors of premium office space, which has now secured planning permission.
Our Building Performance Engineering team delivered M&E and acoustic design services, and was challenged with marrying the rich heritage of the building with a modern sustainability strategy. The designs focus on maximising the net lettable floor area while remaining sensitive to the ecological relevance of the building and wider area.
The Victorian building was originally built in 1899 and housed generators for Bristol's electric tram system. Hydrock has worked closely with Historic England to preserve the site's heritage from the outset, including its notable red brick and stone façade and large panelled windows.
The plans have been drawn up by architects, The Bush Consultancy, resulting in 28,300 sq ft of office space featuring new glass doors and a double height foyer to emphasise the scale of the original building. It is targeting a BREEAM 'Excellent' rating.
The building enjoys river views and sits right in the heart of the new Finzels Reach estate, which Hydrock has also provided services for, at Aurora and the Premier Inn.
With the green light now secured from Bristol City Council, the developers expect the building to be occupied by tech, creative and media businesses, continuing the building's tradition of housing technological innovation.
Image courtesy of TheWhiteBalance